Cooking Classes In A Serene Country Setting
Whole food, plant-based, no-oil recipes cooked by me in my kitchen.
What To Expect
My classes are usually held at my home which is in a country setting on several acres. From the classroom, you will see the vegetable gardens, herb garden, pool, and a view that goes on for ten miles. Students range from those who want to learn basics to seasoned cooks or chefs to just want to pick up some new ideas and enjoy the food, setting, and people.
I conduct a wide variety of group cooking classes, most scheduled in advance and some customized on request. The usual class consists of a minimum of six, maximum of 15, and is either demonstration-based or hands-on. Upon arrival, students are greeted with a snack, usually homemade bread with a special butter or spread, and a cold drink. Each student receives a detailed recipe packet with all recipes of foods sampled at the class.
Upon request, I can create a class with the dishes you select. For example, I was asked to have a class called "Asian Flavor Profiles" to spotlight the differences between Japanese, Thai, Korean and Chinese cooking. The client had six friends who were ready to sign up with her.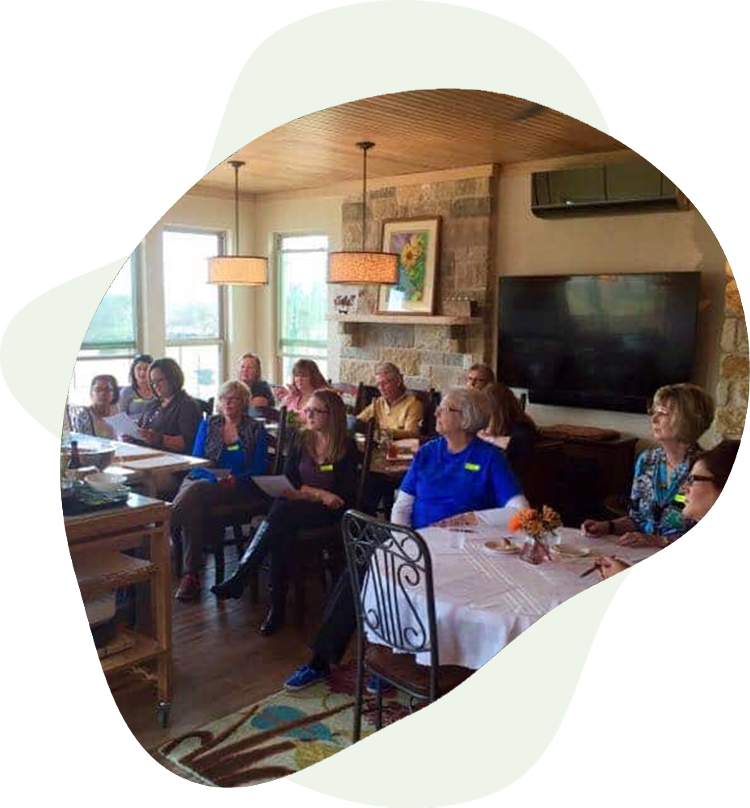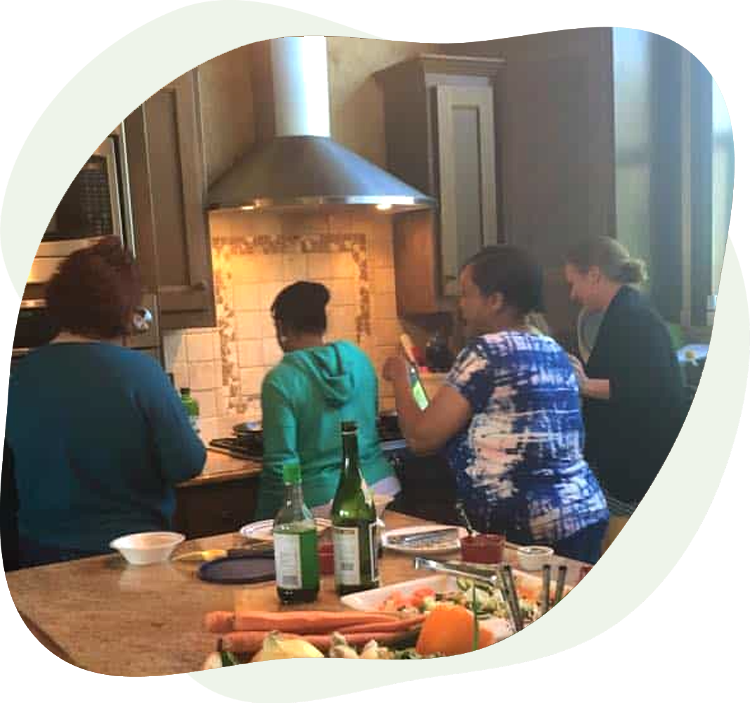 Eliminating The Guesswork
In demonstration-based classes, I prepare or cook several dishes and serve what was prepared buffet-style during the last half hour of the class. We sometimes sample dishes during the demonstration as well. Students are welcome to bring their own beverages of choice, however, homemade tea is always provided.
In hands-on classes, students are given the tools to create their own dishes. For example, in sushi workshops, students are supplied with everything they need to make sushi rolls. In holiday baking classes students rotate through several stations to prepare and package their creations.
Door prizes are very popular. Each student receives a ticket upon arrival and throughout the class, door tickets are drawn. Prizes include cooking tools, my famous brownies and bread, and condiments or unusual spices we've used in the class.